Written 8-19-19
During one of my random thoughts, I had the idea of taking apart a mouse and reverse engineering its sensor for use with an Arduino. Rummaging through my dad's old electronics, I found a PS2 mouse that I was pretty sure we would never use. First I used a PS2 library to communicate with the mouse and make sure it was still working. After that I took it apart to take a look at its sensor.
As it turns out, this mouse (I think it was a Dell) used a MCS-12085. It's so old that I couldn't find any major electronics distributors selling it. Surprisingly though, there are a bunch of articles online about this sensor. I proceeded to desolder this sensor and its associated components to put together my own board.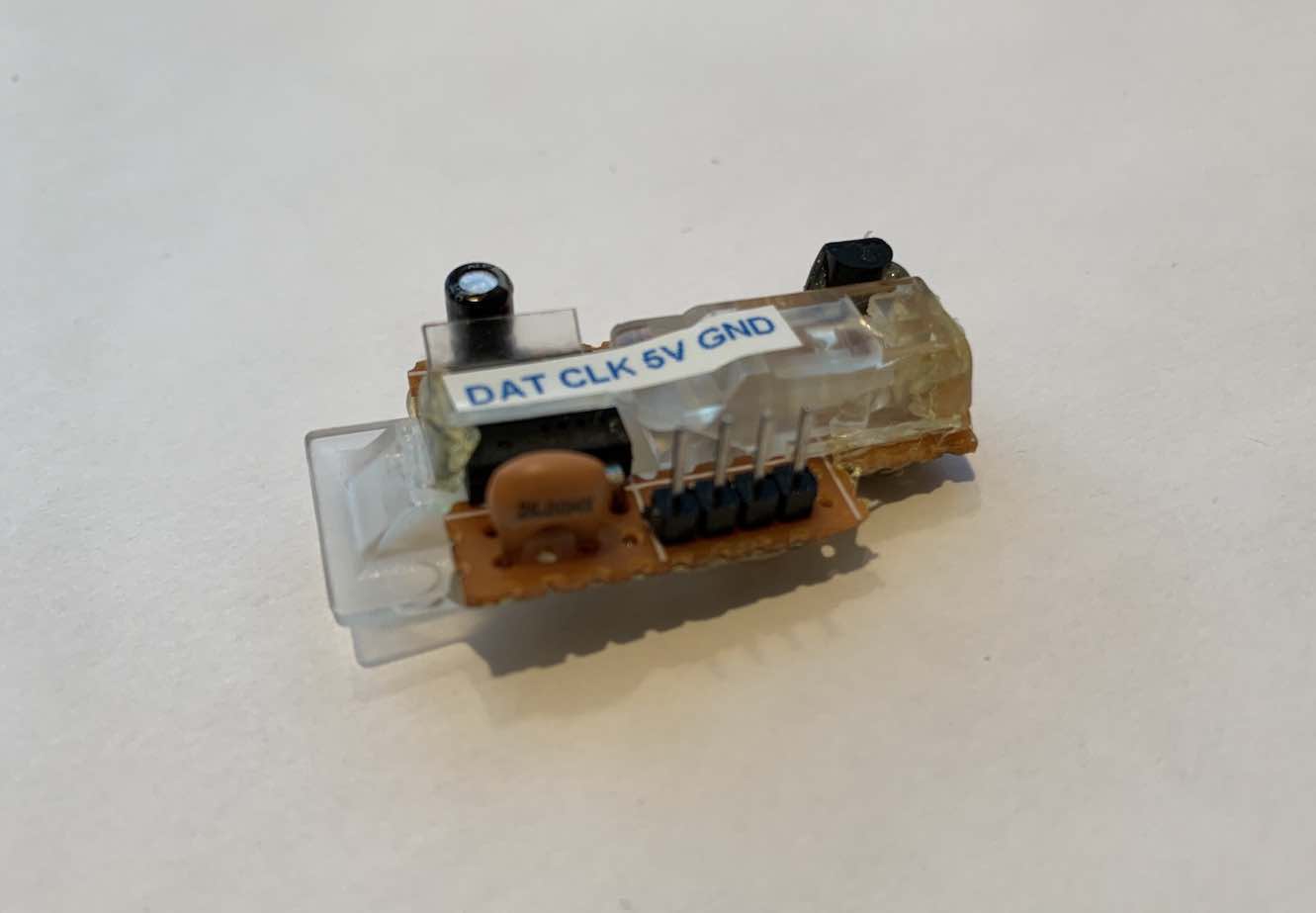 While there were libraries available, the communication method shown in datasheet looked pretty simple so I decided it was the perfect exercise to do. I looked at code from this library for inspiration.
The sensor actually worked really well. I'll probably use it for some kind of robot in the future but for now it's nice to add another sensor to my repertoire.