AUVs 2019 Main Electronics Assembly
Written 8-23-19
For the electronics that would fit into the main tube, I worked with Mark to take specifications from other subteams to create a list of parts needed as well as other considerations to be taken into account. Our basic plan for the mechanical side was to use a tiered shelf system to place parts. We also planned out the wiring diagram for the penetrators at the ends of the tubes. Afterwards, I threw everything into Fusion 360 to organize everything as best as I could to balance ease of manufacture, repairability, thermals, and extra space for future improvements.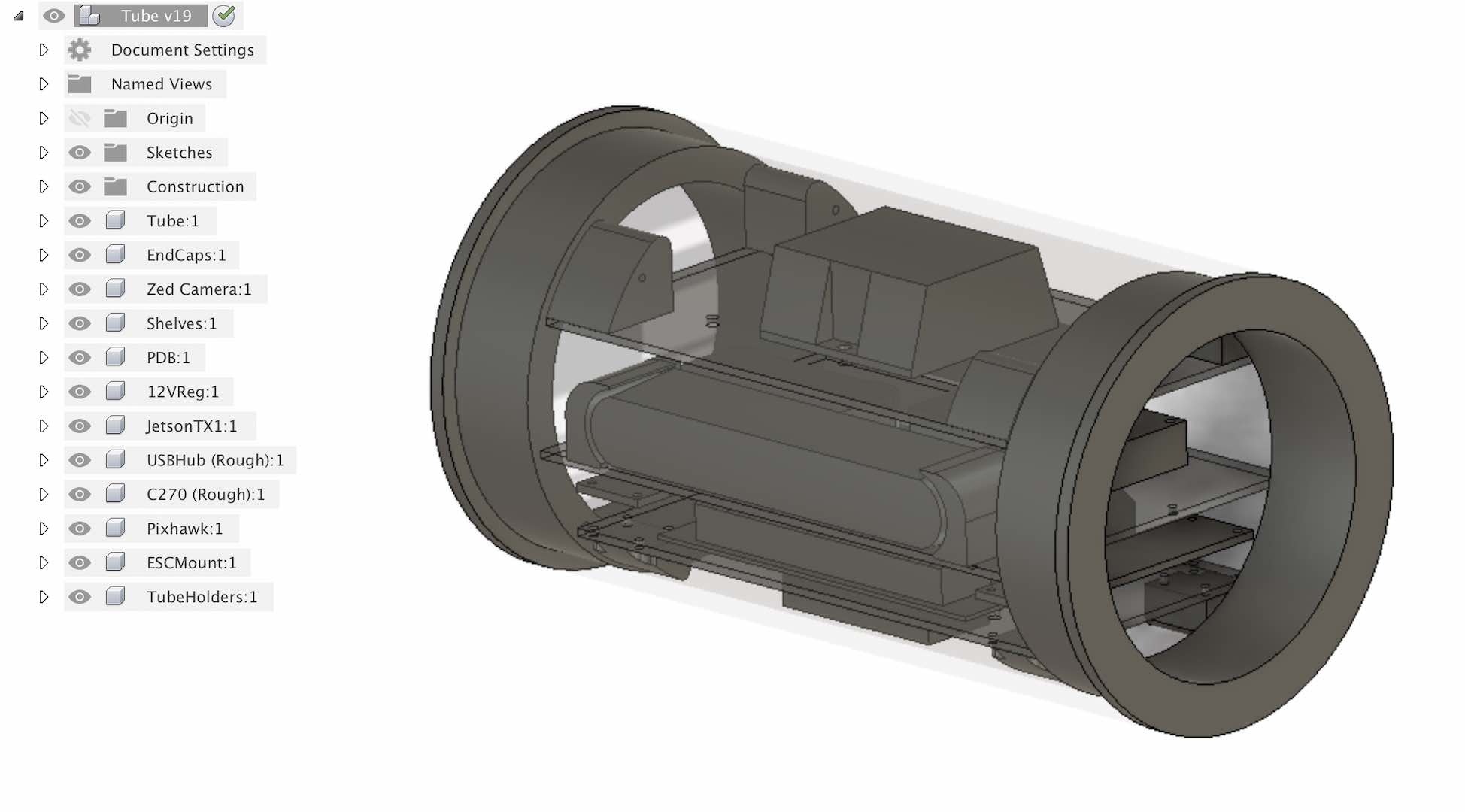 After designing it, I trekked over to the Invention Lab to print out some of the parts. Originally I wanted to 3D print everything, but we ended up cutting sheets of ABS to make the shelves.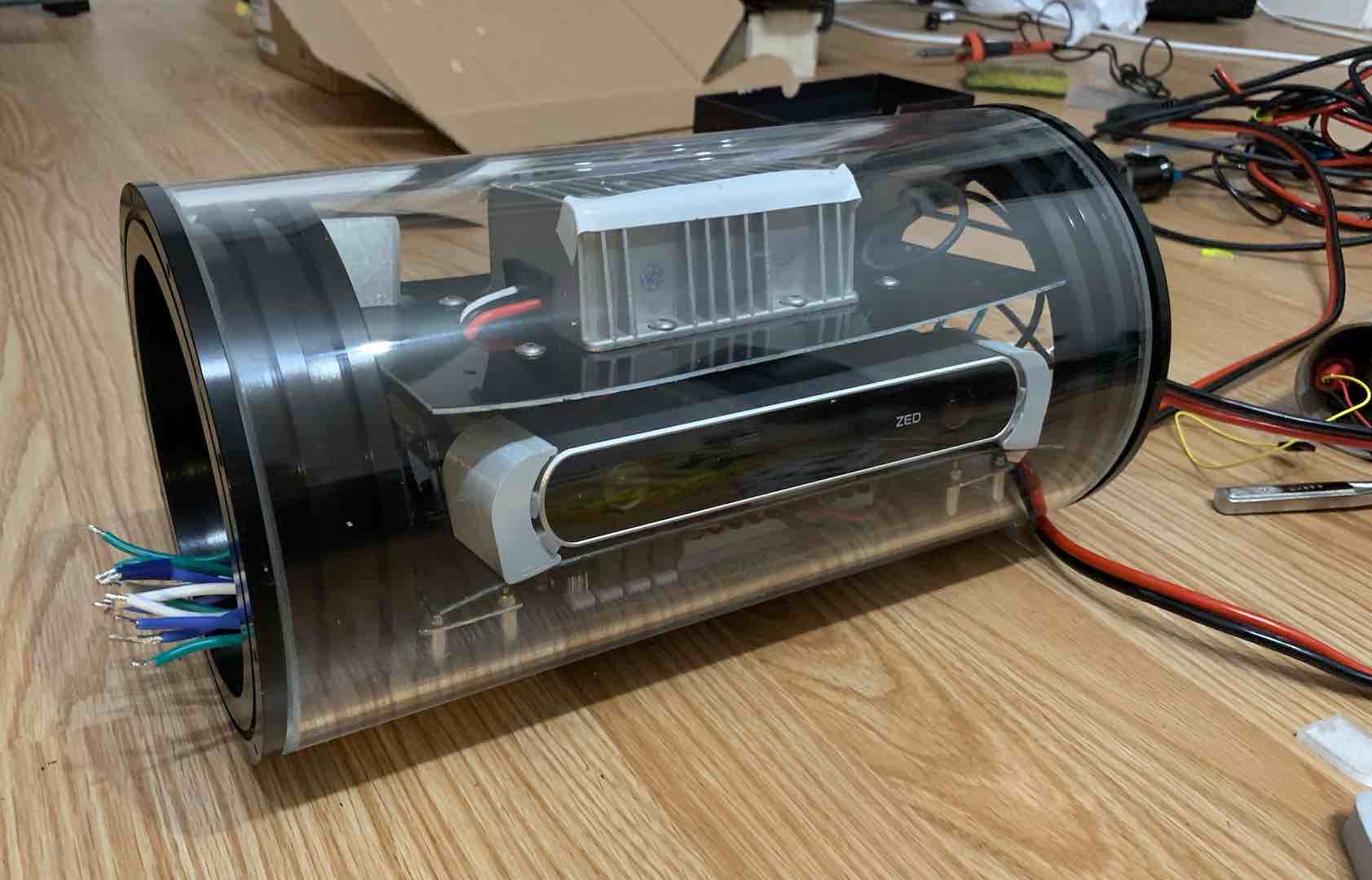 At competition, the sub performed admirably considering it was our first year there. Based off of observations of all the other teams there, we definitely have a laundry list of things we want to change for next year. To improvement!